Rituals for Communities:
Jomi Massage on the artistic study of Rituals for Communities: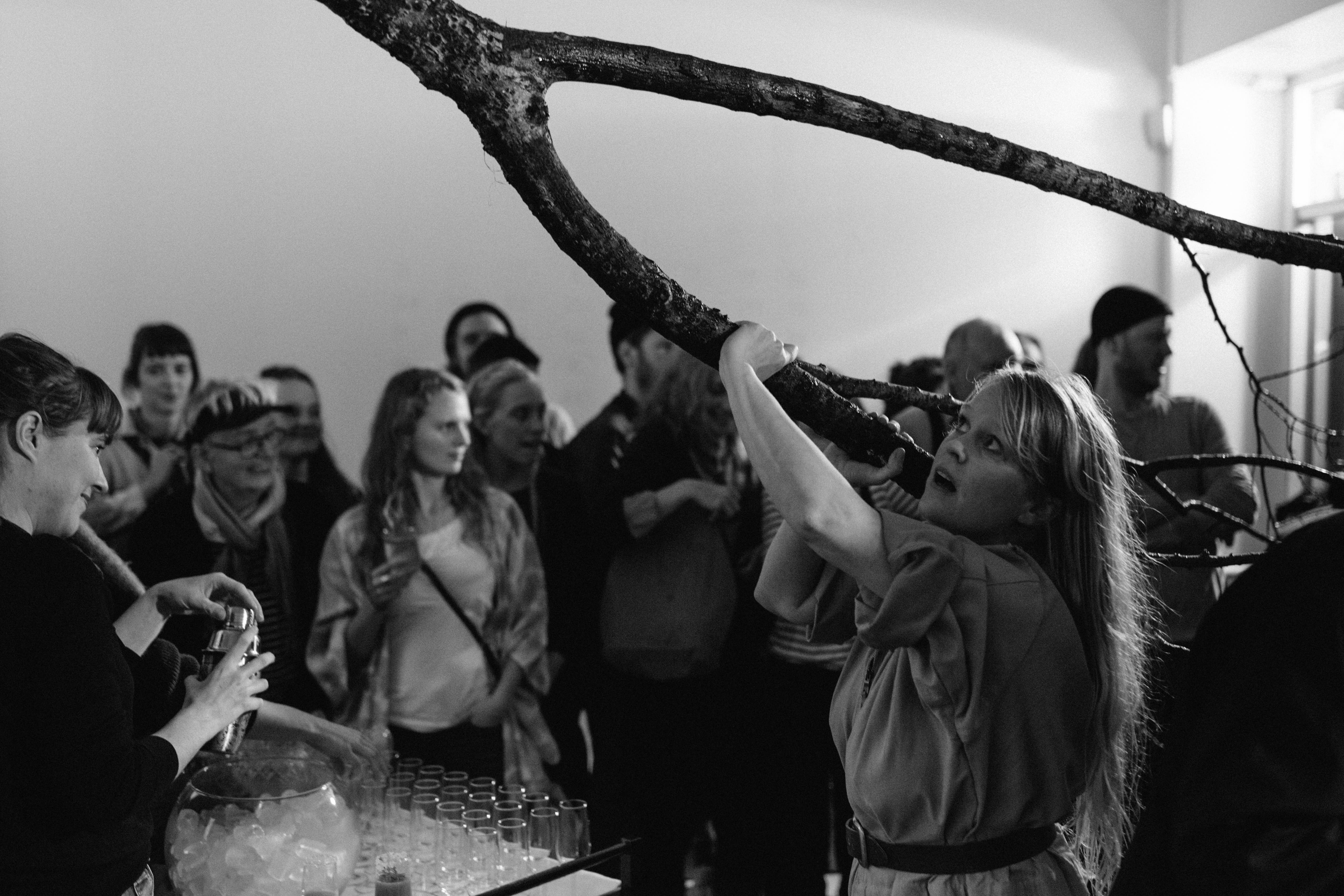 In February 2016 I started a new series of artistic studies that I call Rituals for Communities.
It has been a long and unconscious part of many of the projects I have done over the last couple of years.
Now it is clear. Fairly. I dream of developing methods for creating communities and community feelings between people.
Through music and art and with audience participation.
The ideas emanate from a strong desire to prove to myself and other people
that music and art must be an active co-creator of a society.
During this time, my themes are often political. I always work with what occupies, challenges and annoys me personally.
I create the framework for my art and music from that place. Right now I react strongly to the individualism I think prevails.
Society's idealization of the unique - and the generosity it seems as if we are losing to each other.
It is my opinion that this is the last thing we must lose,
because in the generosity lies the empathy that makes us avoid the world fall a part.
My musical challenge in this project lies in exploring the role of communicating a message.
Can you for example create something between practitioners and audiences that ultimately feels like a common work?
Can and should you eradicate the hierarchies, which are in the relationship between composer / performer / audience,
in order to get a sense of an equal cohesion between us?
And how do you do that?
Rituals for Communities change form and content in relation to the environment they must meet.
Since 2016, 13 rituals have been completed.