Ana Woolf ( Argentina ) - (Go to the performance)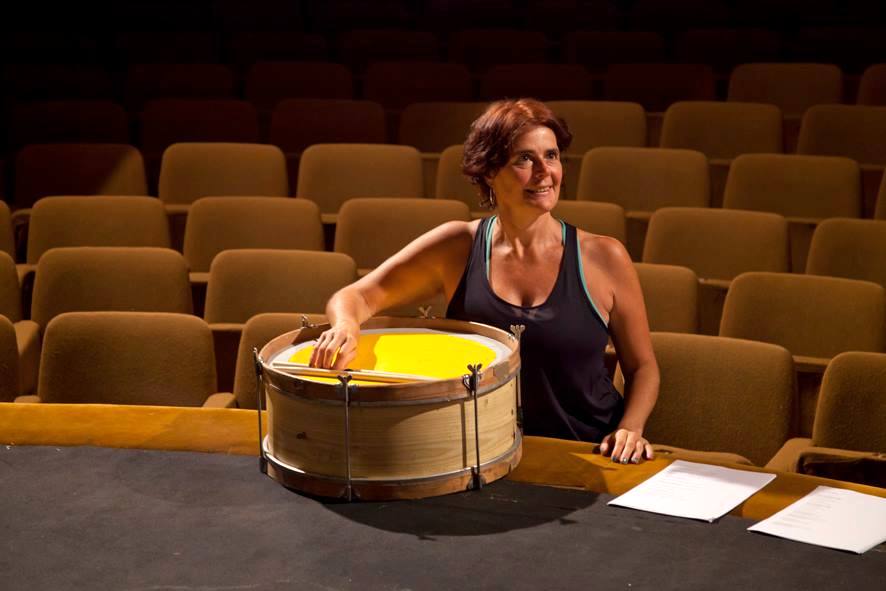 Ana studied theatre at the Drama School of Buenos Aires with Julio Baccaro Stanislavsky Method
along with Tadashi Suzuki´s technique among others.
She moved to Denmark to study with Julia Varley and follow the work of the Odin Teatret,
becoming one of the international Artistic Collaborators of the group.
Julia Varley directed her solo performance Seeds of Memory
as well as her work demonstration Behind The Curtains, and Blanca es la noche (2018).
She works as Eugenio Barba's Assistant Director for the international projects Ur-Hamlet and Medea,
and the last Odin Teatret performance The Chronic Life, and for Si el grano de trigo no muere,
a performance made to commemorate of Odin 50th anniversary.
She is also one of the international collaborator of ISTA (International School of Theatre Anthropology, directed by Eugenio Barba).
Ana developed her personal training for the performers body and voice
based on oriental techniques and Latin American rhythms
and she leads workshops all around the world
Ana has also collaborated as director and actress with different theatre groups in Europe and Latin America
(Teatret OM, Denmark; Voix Polyphoniques, France; Teatro di Nascosto, Italy; Grenland Friteater, Norway;
Teatro do Encontro and Magdalena 3a generación, Brasil, Teatro de la Memoria, Colombia);
Teatro Grito (Bolivia, La Paz), among other groups from Argentina.
She is Co-founder and Artistic Director of Magdalena 2nd Generation,
a Latin American Network of Women in Contemporary Arts
www.magdalena2dageneracion.blogspot.com.
Author of many articles reflecting on theatre and women's artistic practice'
published in various Theatre Reviews including Cuba, Argentina, Denmark and New Zealand.
She has translated into Spanish: Water Stones (Julia Varley); Burning the House (Eugenio Barba);
The moon rises from the Ganges (E. Barba); I cinque continenti del teatro.
Fatti e leggende della cultura materiale dell'attore (Barba-Savarese);
The blind horse (Iben Nagel Rasmussen, Eugenio Barba), among other theatre articles.