Varste Mathæussen ( Greenland ) - (Go to the performance)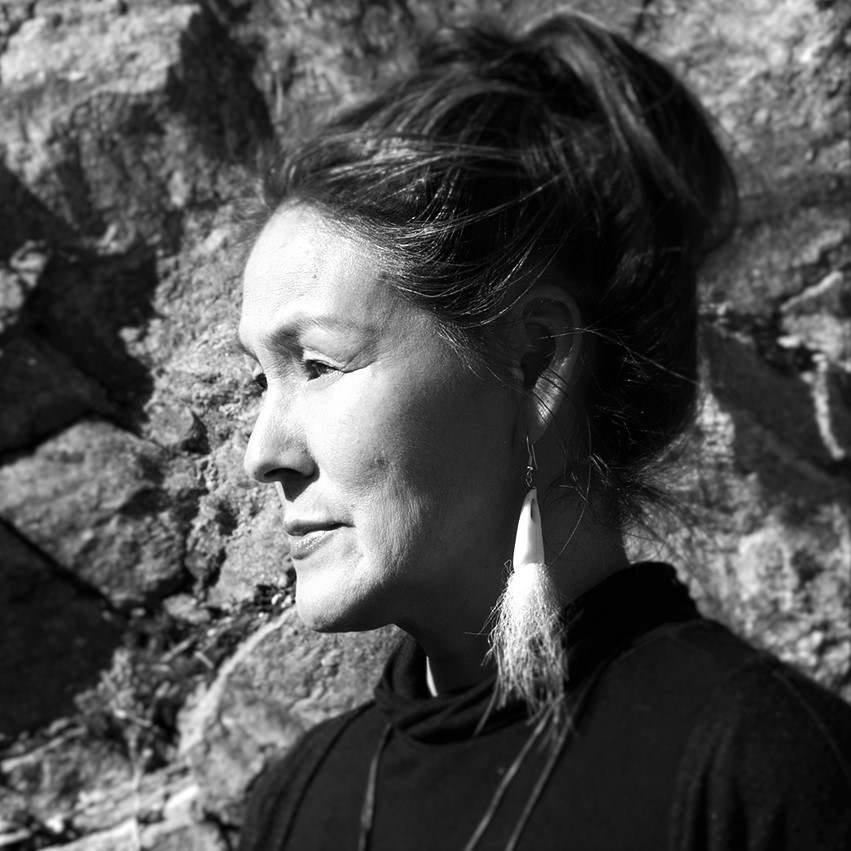 Varste Mathæussen is a highly acclaimed Inuit actress and master of mask dance.

From 1990-93 she was educated as an actress at the acting school in Tuukkaq theatre in Denmark.
From 2005-2008 Bachelor of Arts / University of Greenland.
She has performed internationally for many years; among others with Jo Strømgren Compagni Norway and with the Greenland National Theater.
She was co-instructor and actress in the Singing Our Place performance Pinngortitaq Nipiliutsigu from 2015 -18.
From 2016-2018 she has been the head of the acting school at Greenland National Theater.
She has done Greenlandic drum research in Siorapaluk in Avanersuaq and Kulusuk in Eastgreenland.
Drama teacher in Siorapaluk, Kulusuk and Saqqaq.
Tours in Denmark, Sweden, Finland, Baltic, New Mexico, USA, Canada, Alaska, Greenland, Island, Faroe Island,
Aalandic Island, England, Scotland, France, North and South Africa and Australia.