Kitt Johnson ( DK ) - (Go to the performance)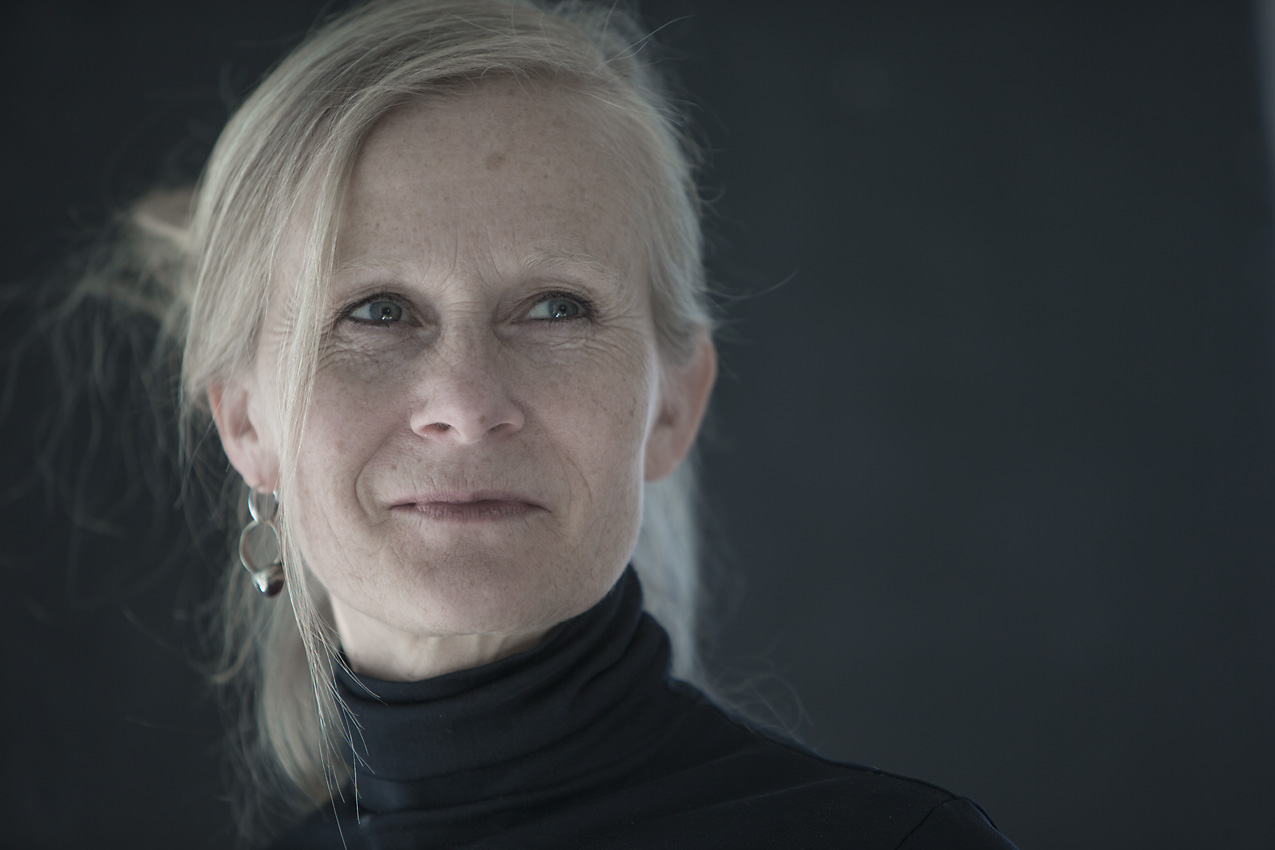 Dancer and choreographer Kitt Johnson is one of a kind on the Danish dance and performance scene.
For more than twenty-five years she has been developing her own, very particular, artistic universe;
a universe that is at once minimalist, expressive and innovative.
Her work is characterized by an extreme body control and a unique feel for simple but effective stage effects,
and she uses these effects to create intense,
physical and visual transformations that explore the deepest layers of human existence.

Kitt Johnson has a background in elite athletics, modern and contemporary dance, contact improvisation,
butoh, martial arts and German expressionist theatre.
As a dancer and choreographer she has worked with Mark Tompkins (F),Nobert Stockheim (D), Sacha Waltz (D),
Anita Saij (DK) and other leading figures in these fields.
Kitt Johnson's trademark is solo performance, but her repertoire is broad and also includes many ensemble works,
New Circus,  site-specific work and a production designed for children.
She also organizes and curates performance festivals, including the site-specific concept MELLEMRUM,
contributing to her ambition to create a platform from which Danish
and international performing arts can engage in dialogue and share experience.
With their universal themes and minimalist idiom Kitt Johnson's works are attractive abroad,
and since early on in her career she has toured the length and width of Denmark and many other countries besides.
In addition to her own works, she is continually involved as an artistic consultant on other projects,
as well as being a sought-after public speaker, teacher and workshop organizer in many different contexts.
Over the years her work has been widely acknowledged through a range of awards, nominations and grants in Denmark and abroad.
In 1999 she received a Reumert nomination for Stigma, and received the Danish Arts Foundation's award for the same piece;
in 2003 she won a Reumert for Best Dance Production with The Mirror.
In 2003 she made the New York Times Top Ten list of dance experiences of the year with The Mirror,
and the NOW Toronto list in 2004 with The Lemonkeepers and Stigma.
She was awarded the Danish Stage Directors Award of Honour in 2008,
received the Haslund Award of Honour  in 2009, and the award for most innovative work for DRIFT
or drive at the INFANT festival in Serbia in 2013.
Nominations also include a DORA for Dance Production of the Year for Rankefod in Toronto 2009,
and the Danish Theatre Journalists' Theater Cup, 2011.
Most recently, she was awarded the Danish Reumert as Dancer of the Year 2015 for her performance in POST NO BILLS,
which also earned her one of the prestigious grants from the Danish Arts Foundation that same year.