Festival Singing Our Place 2019
 - International Performing Arts Festival -

              presenting women artists
     and their voices and visions for our future.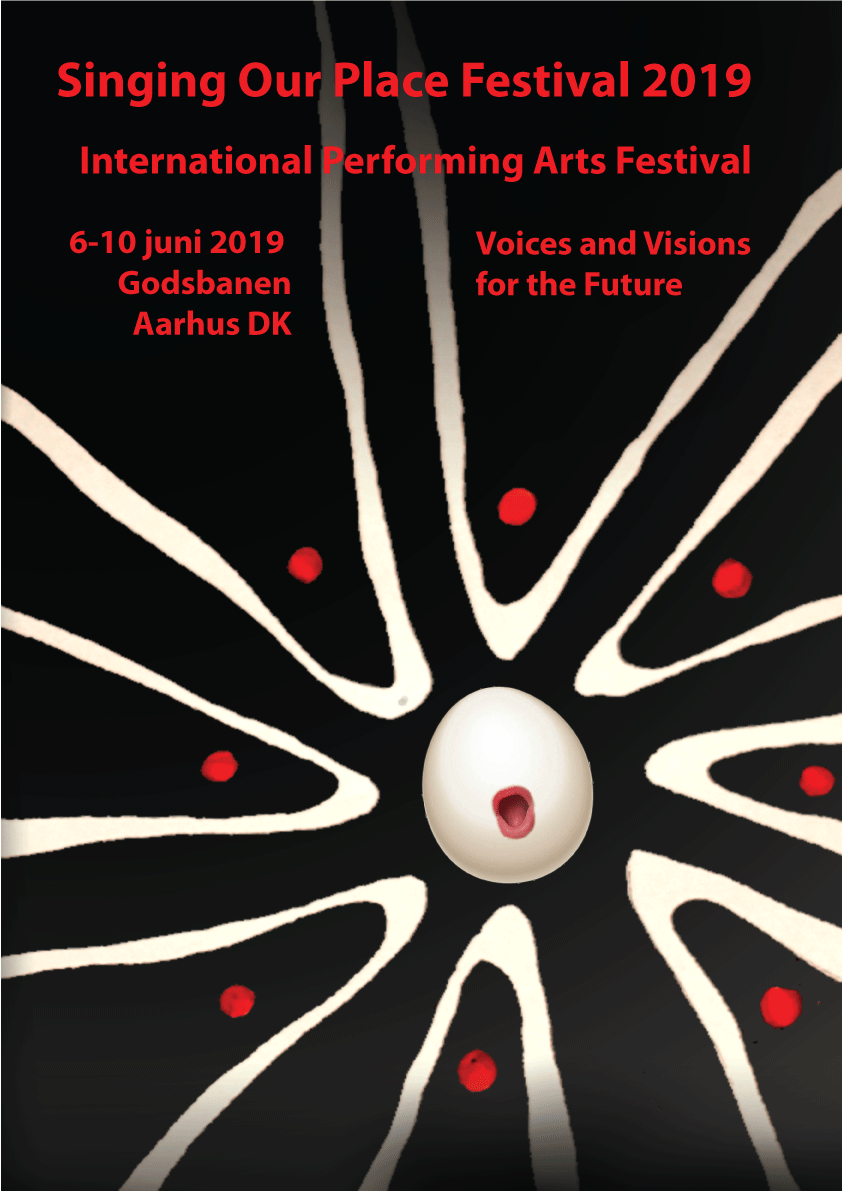 Dates: 6-10 of June 2019.
Place: Godsbanen, Aarhus C, Denmark.
Arranged by Teater Viva
and part of The Magdalena International Network for Women in Theater
and in collaboration with Transit Festival, Odin Teatret
in the project Between Two Sisters. See about Transit Festival here:
https://odinteatret.dk/calendar/9th-transit-international-theatre-festival-and-meeting/

Singing Our Place Festival 2019 is supported by Europæisk Kulturregion,
Nordic Culture Point, William Demant Fonden, Nordic Culture Fund,
The Danish Arts Foundation, Odin Teatret, Aarhus Kulturarrangementspulje
and Aarhus Kulturudviklingspulje.
The festival offer performances, concerts, workshops and talks. See program.

 See in the workshop information for application document to workshop laboratories.
We are looking forward to present the amazing artists
 from Italy, Denmark, Greenland, Finland, Norway,
 England, Sweden, Spain, France, Brazil and Argentina !


We invite you to an hugely inspiring space for artists and audiences of all genders.
You will meet lament singers from Finland, Butoh dance, moderne dance,
video installations, joik and electronics, rituals, performances, Arctic mask dance
and drum dance in modern context, physical theater, songs from all over the world,
theater, music, storytelling, artist talks and future symposium.
We live in challenging times that call for our voices and engagements.
What can we imagine about our future ?
How can art change the world and shape our future ?
Come and share your voice and visions in a meeting with international stage artists
with engaging and surprising stories, voices and visions for our common future.
We are looking forward to meet you at the Singing Our Place Festival 2019 !
Katrine Faber, artistic director and curator
Singing Our Place Festival 2019 by Teater Viva.