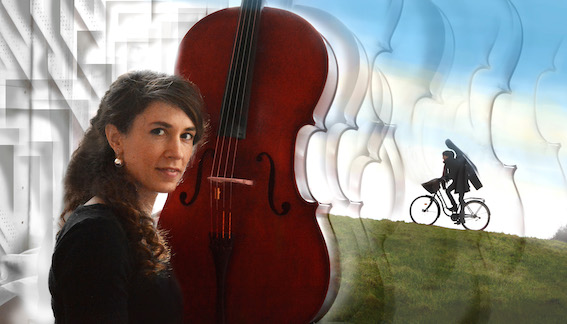 Mød cellist og cyklist Ida Riegels i Stories of The Night Cafe fredag aften.

Ida er uddannet fra Det Kongelige Danske Musikkonservatorium
og har de seneste år turneret i flere afsides dele af verden.
Blandt andet Indien, Bhutan, Thailand og Japan.

"Jeg ser celloen som en slags ven eller en tolk. Den taler et sprog uden ord som alle sjovt nok forstår."

D 7. juni spiller Ida en håndfuld af sine egne kompositioner på en cello hun selv har bygget.
Instrumentet er en 'damecello' hvilket vil sige at dens mål divergerer en anelse fra en standard-cello,
sådan at den er bedre egnet til at spille på for en kvinde.

Musikken er inspireret af Idas koncertrejser på cykel med celloen bagpå.
Blandt andet en 1.000 km lang tur fra Schweiz til Holland og en tur gennem Danmark i 2019.

Der er billeder og video til musikken, og en enkelt overraskelse på programmet.