Lise Dres has composed a totally new surprising and engaging concert for the festival.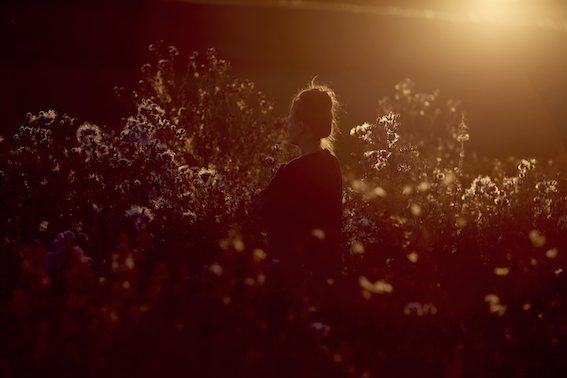 Lise Dres is a Danish singer, composer and poet. Lise Dres has recorded two albums, "Et Øjeblik" (A Moment), in 2011,
and "De Sidste Skygger" (The Last Shadows) in 2016 - which received high acclaim from the Danish music magazine GAFFA, with a 5 star review:
"A melancholic joy that makes you lose all sense of time"; "You are reminded of how exquisite music can be without all the extras".
That same year, Lise Dres was nominated for a Gaffa-prize in the category: "Danish female artist of the year".
Lise Dres's latest offering is the poetry collection "Det Første År" (The First Year).
The collection explores the experience of almost losing a child and the challenges of having a child with a disability.
A book blogger commented: "It is a tremendously beautiful experience to be invited into Lise Dres's universe.
To be allowed to feel the anxiety, grief and gratitude".
For the Singing Our Place Festival, Lise Dres will create a new piece with origins in the dark, but which reaches towards the light.
Through improvisation, Lise Dres will work with universal and non-verbal expression,
and let herself be inspired by women's minds and female relationships across the generations.
It will be an exploration of the sound and tone of light. Through voice and movement,
Lise Dres will create a modern impression, but with an understanding of the past and hope for the future.
Elements of Lise Dres's solo performance will be experienced as words, sounds, loop collages, songs and vintage synth.
The scenic atmosphere will be beautifully complemented with art objects by designer Signe Kirk, in co-operation with scenographer Mie Dinesen.
 
Anticipate a new EP from Lise Dres at the end of 2019…