Resonating Places 2022- 25.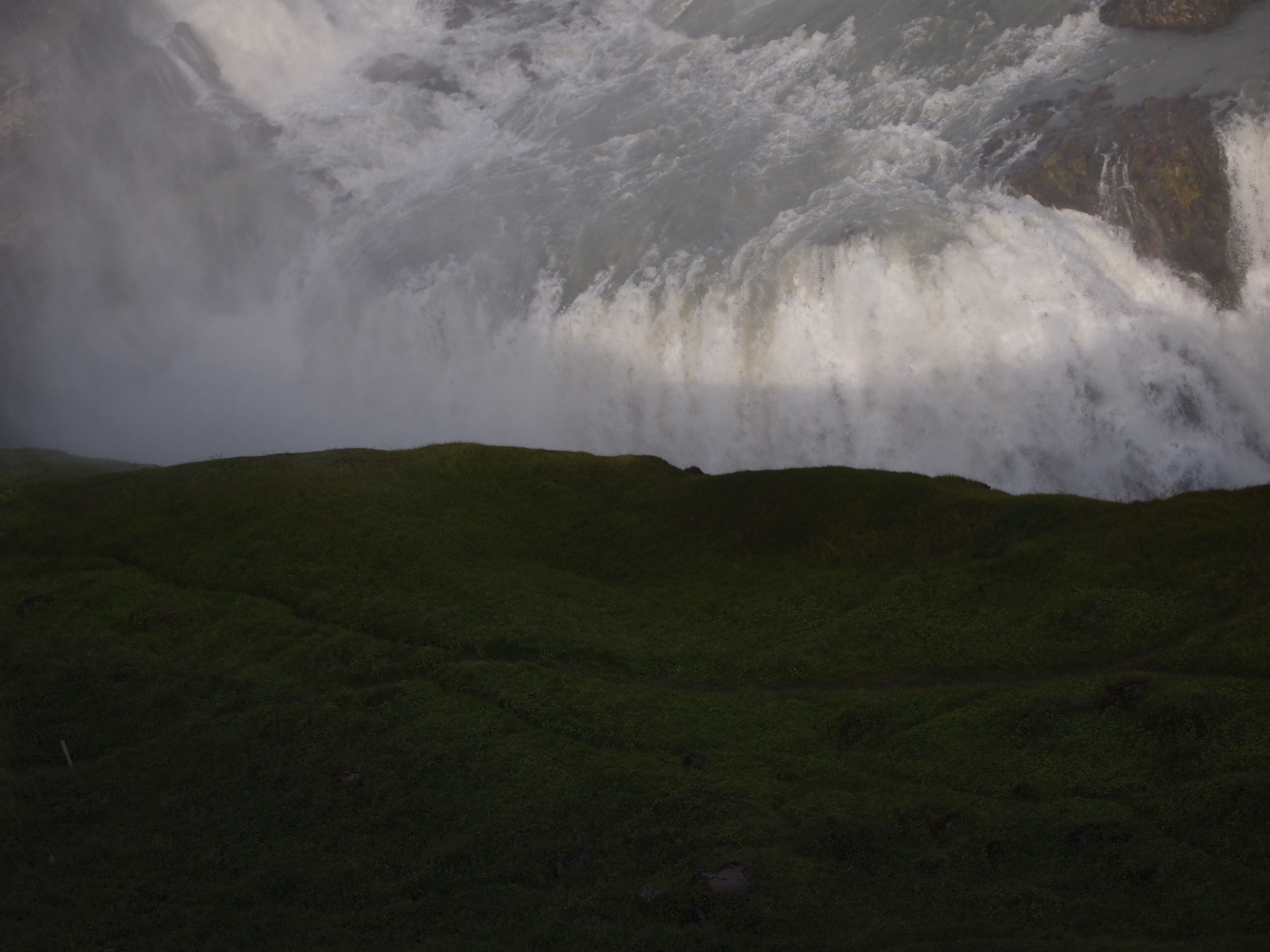 Teater Viva is part of the establishment of a new Nordic group called Unexpected Ensemble.
Unexpected Ensemble Network is developing the project Resonating Places.
Teater Viva works with Resonating Places within the frame of our ongoing cross art project Singing Our Place.
Unexpected Ensemble Network will develop artistic practices with resonance; through the sonic and haptic qualities of sound;
with poetic resonance, as a reverberation of meaning and images; and social resonance, including kinship
with the more-than-human and relation to place.
The Resonating Places pilot project brings together six Nordic artists with extensive experience and specialised skills
in creating art with resonance and environment. 
The core of this project is relational; sharing skills, collaborating and improvising together
to develop new artistic practices, performances and workshops that are creatively nourishing
for all partners and the Nordic public we engage with.
The transdisciplinary nature of the project, bridging visual and sound art, somatic and vocal practices, folk music,
sound sculptures and performance art, will expand the artistic realm of all partners involved. 
Our intention is to develop new forms of collaborative and participatory performance that develop the fields
of sonic and visual arts in relating to place, creatively and vocally.
We will contribute to the field through professional development workshops for sound artists at Ljudtornet's seminar
and through public performances in Aarhus and Gnesta.
Our future vision for Resonating Places is to develop  cross art immersive installations,
where we will explore resonance in a common nomadic installation in dialogue with the more than human. 
Artists:
Julia Adzuki and Patrick Dallard from Ljudtornet and SymbioLab in Sweden will contribute with coordination of meetings
in Gnesta ,seminar and ANTENN festival. They will share their tactile sound instruments with the group  
for experiencing resonance and will contribute with somatic and sonic practices of Skinner Releasing and Deep Listening.
Katrine Faber, artistic director of Teater Viva in Denmark will contribute with coordination of meetings in Denmark,
residency on Anholt and events in Aarhus. Katrine will share vocal and performance practices
that enable a deep embodiment and connection with place. 
Tuomas Rounakari, composer, violinist and ethnomusicologist from Finland will share Karelian lament
and ceremonial practices for grounding one's self, relating with place and connecting with the elements. 
Aksel Striim, multi-instrumentalist and composer from Denmark will share his wind harps and workshop methods
for engaging people of all ages in making instruments and experiencing resonance. 
Malene Halkjær Pedersen, artist and resident of Anholt, Denmark will contribute sculptural and installation land art works
and share her connection with the island of Anholt.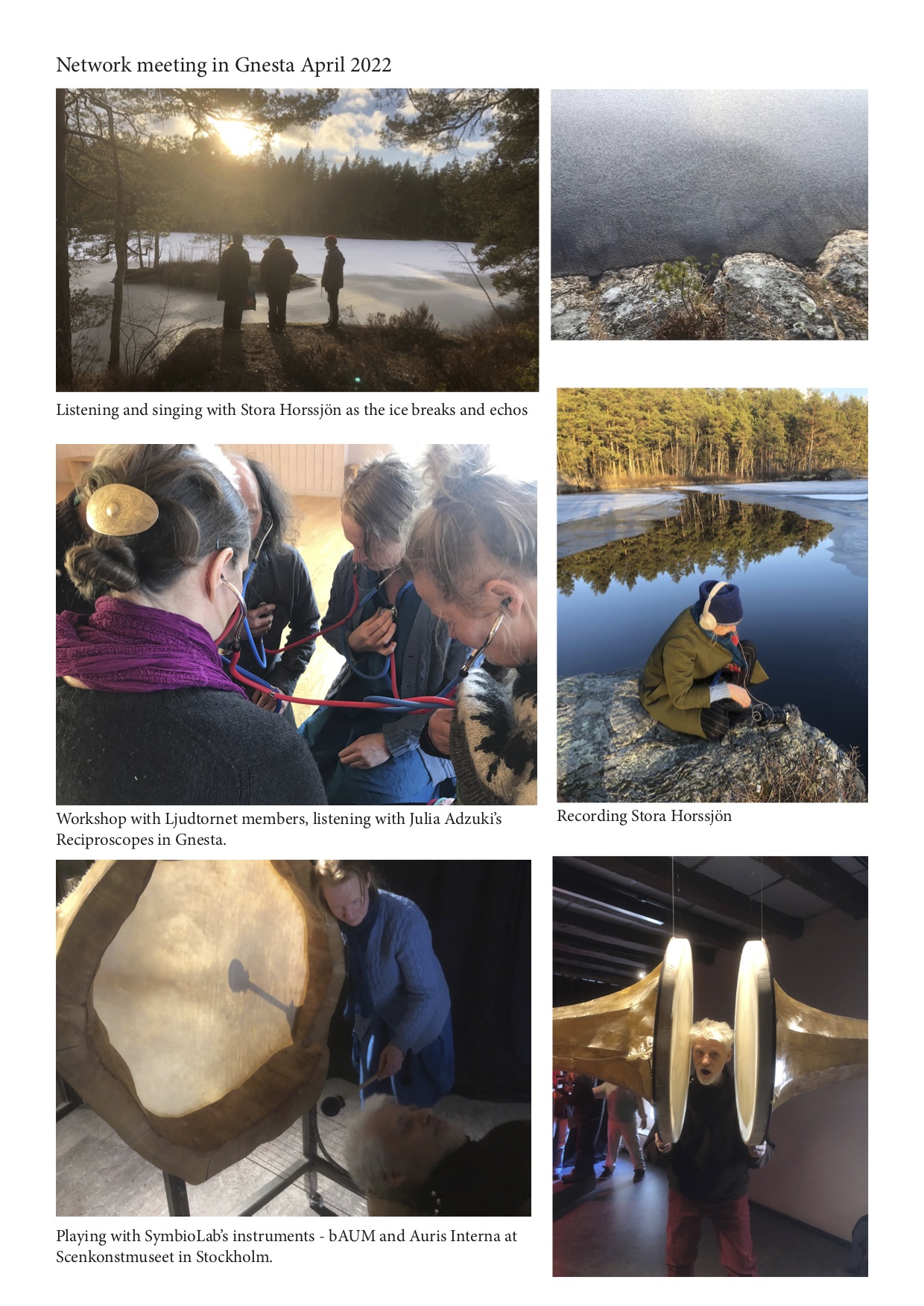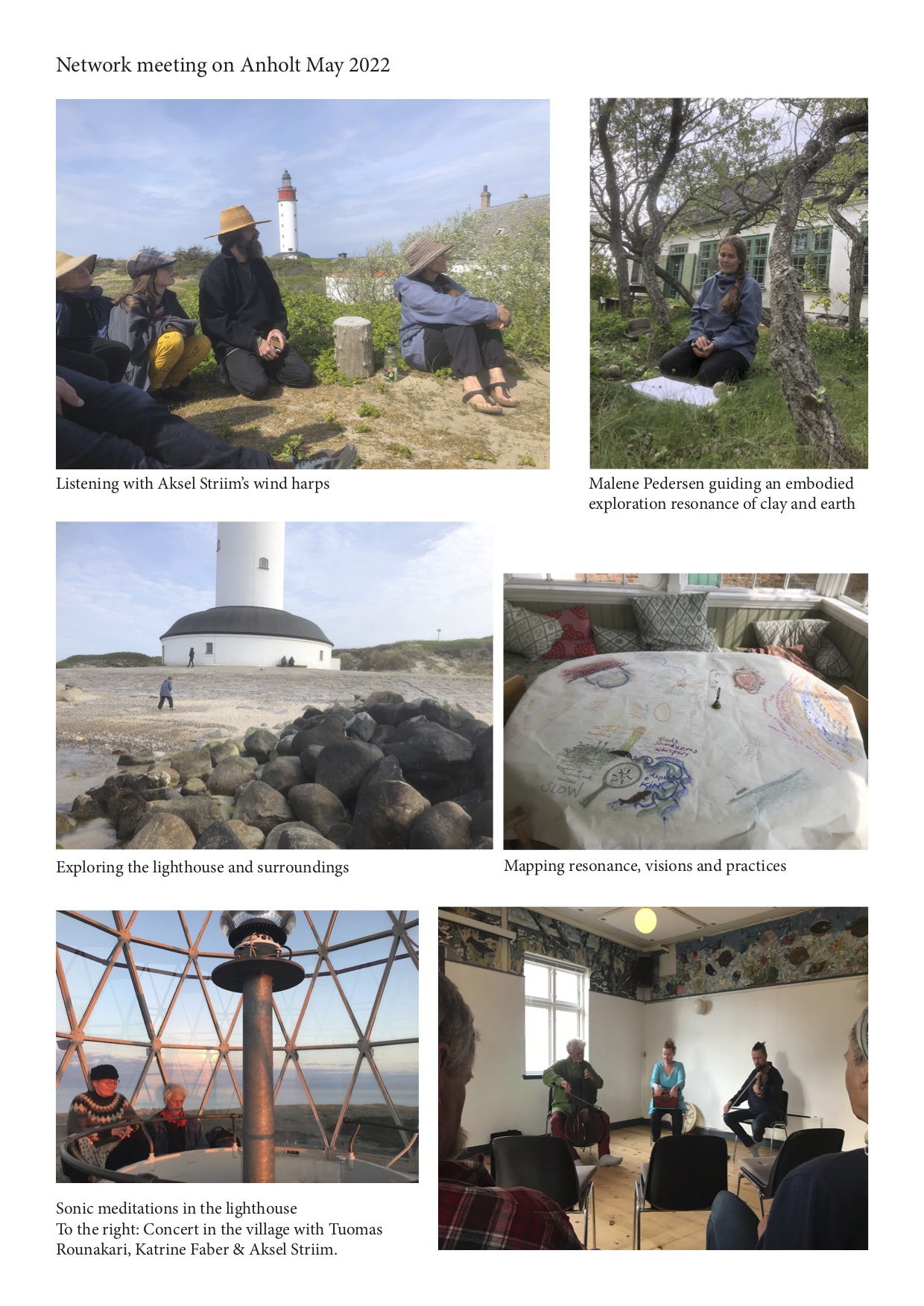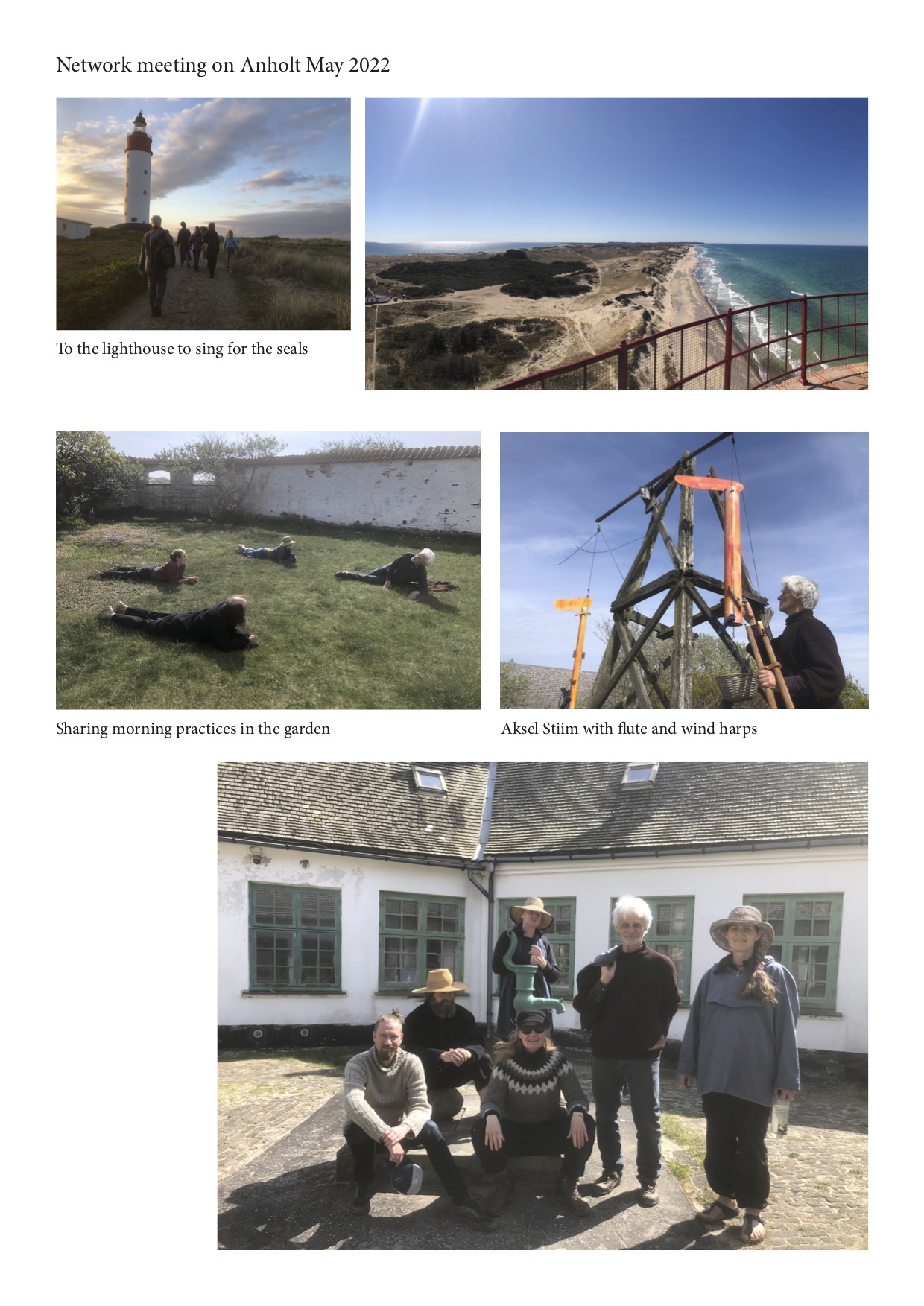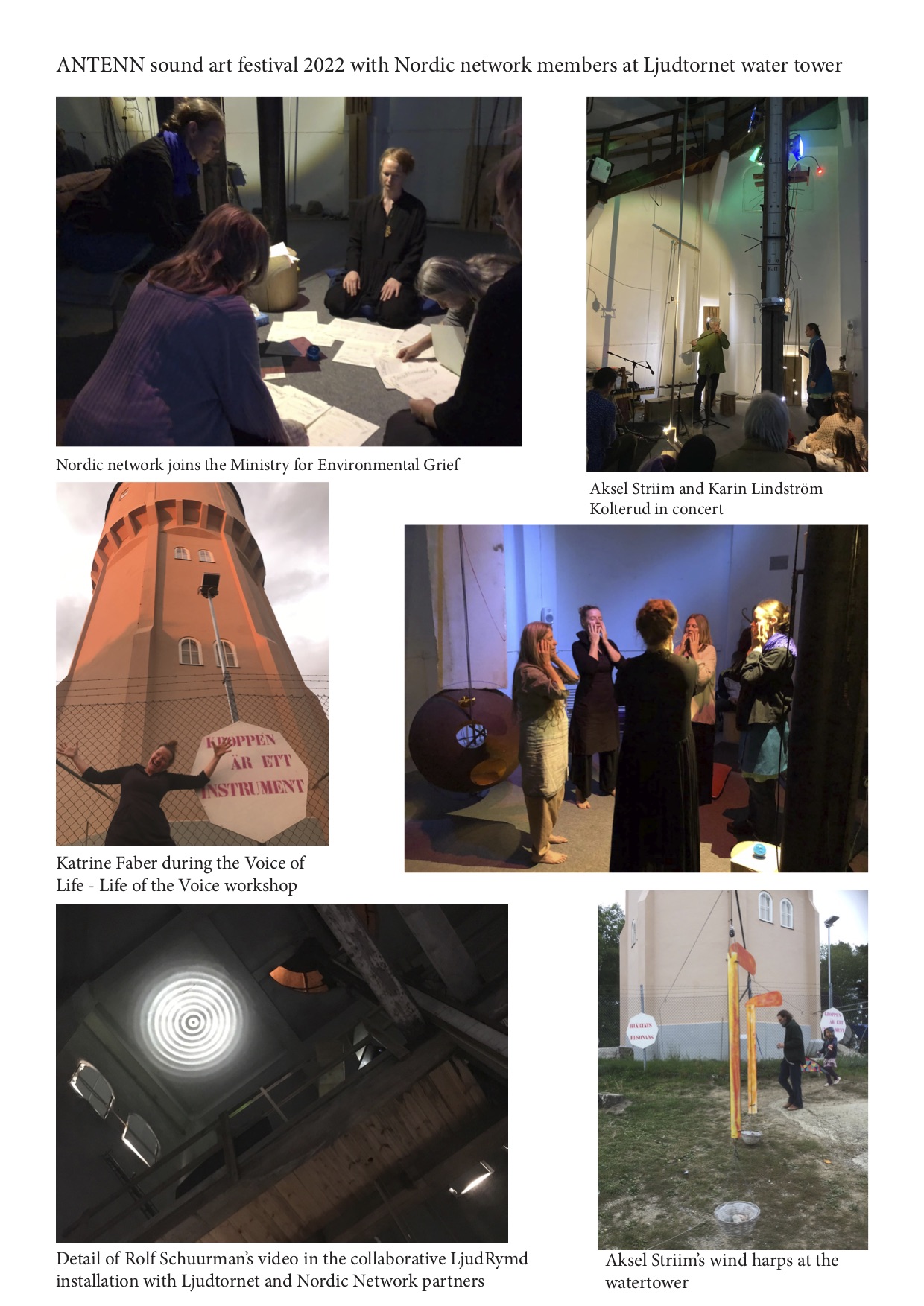 Thanks to Aarhus Kulturudviklingspulje and Nordic Culture Point and Nordic Culture Fund for supporting the pilot project!
Thanks to Åbne Scene, Godsbanen, Aarhus, Dk for inviting us as a curated project in November 2023.