Daughter. 
An interactive performance  based on intimate and reflective personal biographies of Mother and Daughter relationships
pointing into the future of all of us.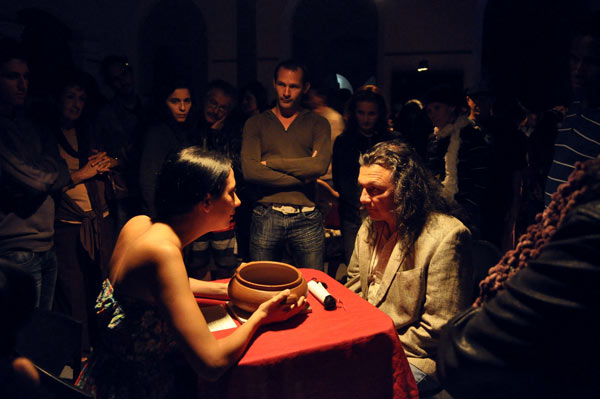 The inspiration—Daughter is born of the desire to stage intimacy and the complex dyad of the mother/daughter relationship.
The project continues an investigation by Jill Greenhalgh into presenting the authentic voices
and embodied knowledges intrinsic to women's experience.
Greenhalgh has refined a creative process and presentation structure that works with different groups of women
and allows each manifestation of Daughter its distinct cultural and political inflections.